Sell My Toyota in Perth, WA
Do you live in Perth and having a desperate need to sell your old Toyota car, truck, Ute, van, SUV or 4WD? There can be various reasons why you may be planning to sell it. You may be struggling financially and need the money more than your vehicle. Or, maybe your vehicle has reached the end of its life or smashed badly in a collision.
But, either way you will want to sell it in exchange for the best possible cash and this is what you will get at Hazara.
We buy cars at Hazara and we are the premier used auto dealers who buy old vehicles of all brands and pay the highest cash return.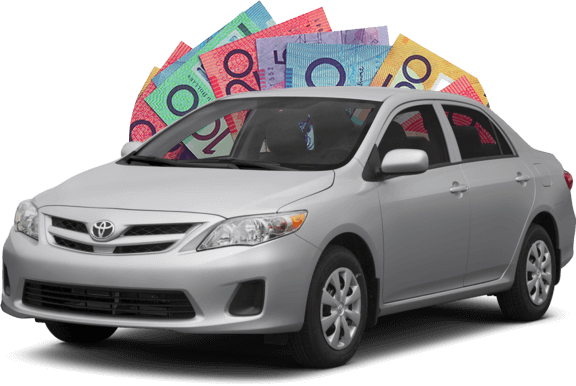 All Toyota models are a fair play for us
Evidently one can find a number of companies similar to ours that may be confined to buying some specific Toyota models. But when it comes to dealing with us, you don't have to worry about the make, model or age of your Toyota vehicle. As we are always passionate to buy and collect all Toyota models.
This includes Toyota Aurion, Yaris, Prado, Hiace, Camry, Hilux, Rukus, Land Cruiser, Tarago, Prius, Corolla, 4Runner, Avalon, Echo, Rav4, T100, Matrix, Paseo, Sienna, Celica, FJ Cruiser, Supra, MR2 Spyder, Previa and many more.
Maximum cash for Toyota car, truck, Ute, van, 4WD & SUV
Tired of exploring an easy, fast and effortless way to sell your old, used or unwanted Toyota in Perth? Well! You no need to worry now and sell it to us for handsome remuneration of up to $9,999. However, our expert appraisers will certainly take your vehicle's make, model and condition into consideration to come up with a genuine cash assessment. Get the free car valuation online today.
We welcome Toyota's of all conditions
Is your old Toyota a completely useless piece of scrap? Or, maybe it has recently damaged in an accident and no longer of any use to you. Whatever the situation might be, you won't be able to sell it effortlessly by using normal avenues.
But this doesn't mean that you will have to deal with that junk stuff forever. Because we here at Cash for Cars Perth accept all Toyota's, no matter what the condition of the vehicle is.
Reliable auto removal service in entire Perth – No towing fees
We care for our client's convenience and satisfaction. This is why, we never trouble them to transport their scrap vehicle to our establishment at their own expense. Instead, we have well-trained auto specialist who takes care of the whole process of auto removal according to our customers convenience and needs. Check out how valuable are car removal services for you.
This means you will just have to schedule an auto removal appointment with us and let us handle the rest of the job. We will even arrange all the associated paperwork for you and won't charge you even a single dollar in return. So, don't delay. Book a quick removal appointment with us today.
We offer obligation-free cash estimations
Are you eager to get an idea of how much money we can shell out for your Toyota vehicle? Then, please request an instant cash assessment today. You may use our number – 08 9452 8859 or fill out the appraisal form on our web page with your vehicle's essential details in it. And, you will get a fair cash for Japanese vehicles in Perth.